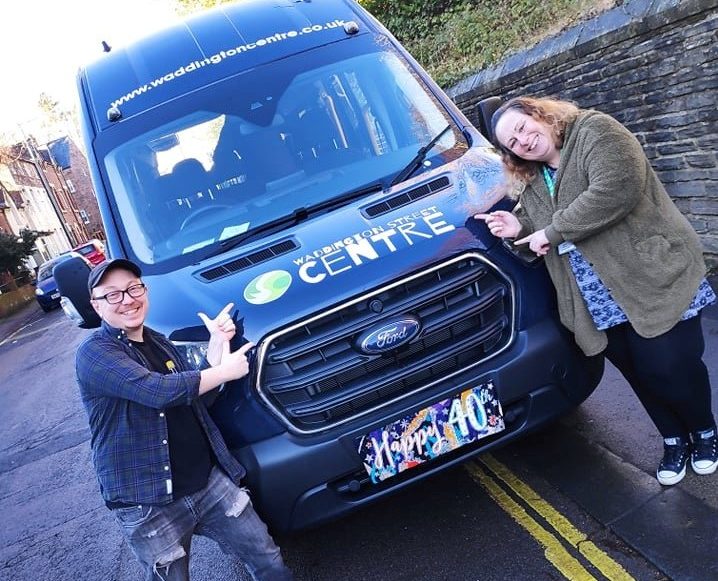 Waddington Street Centre (WSC) is a mental health charity based in Durham City. Registered charity no. 701514. Company limited by guarantee, registered in England no. 2330506
www.waddingtoncentre.co.uk
Waddington Street Centre (WSC) is a mental health charity based in Durham City. We proudly celebrated our 40th Anniversary in November 2021. We are thrilled to be a member of the Durham Mental Wellbeing Alliance.
As a community resource centre, we are committed to mutual support, kindness and hope. All of our members have mental health needs and WSC is a safe space where members, volunteers and staff work together to make recovery and social inclusion possible. We welcome people from all parts of the County but recognise that sometimes travel can make things difficult.
People who use our services are known as members, this is because they told us they did not enjoy the term 'Service User' In 2018 we asked people to vote on a preferred name and 'Member' was the clear winner.
We pride ourselves on being user led. We encourage those with lived experience to share their knowledge and thoughts about how services at WSC and across the County can be improved. We are now very excited to do this as an Alliance.
We believe that feeling involved and having meaning and purpose, promotes resilience and good mental health. Helping people to enjoy life again is our passion.
We have a team of support staff who are here to help in difficult times. Everyone's problems are different but our staff are highly knowledgeable and experienced. If we don't have the answer it's highly likely we'll be connected with other people and organisations who can also help. So please just ask.
If you would benefit from being part of a friendly and supportive community then you might like to consider Waddington Street Centre.
Timetables of specific activities and services can be found on the Alliance website. If you would like to find out even more about WSC, you can visit our main website at www.waddingtoncentre.co.uk or give us a call on 0191 386 0702.
---
Referrals
Can be made by anyone through the Alliance using the referral methods. There may be a waiting list but we will prioritise this people whose needs are greatest or signpost you to somebody else who could help.