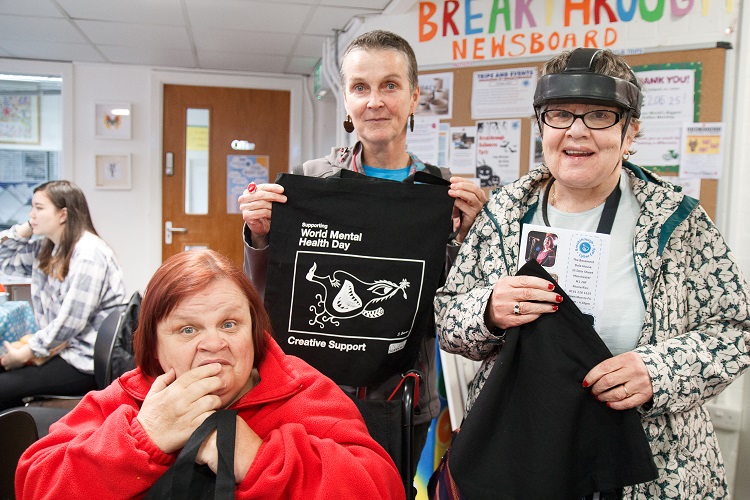 Creative Support Limited is a Registered Society under the Co-operative and Community Benefit Societies Act 2014 (Register Number 27440R) and an exempt charity.
www.creativesupport.co.uk
Durham Floating support service is part of Creative Support a not for profit provider of personalised services. The team and the office are based in South Church, Near Bishop Auckland, County Durham. The service has been established since 2008 and are pleased to now be part of the alliance recently developed in County Durham.
The service is funded by Durham County Council to provide support to people within the County to live their lives independently, offer practical support and promoting mental wellbeing.
---
What the service can offer:
To provide structured and outcome focussed housing related support, with person centred goals developed with each individual.
Help to develop and/or maintain daily living skills to enable people to continue to live independently in their own homes, for example cooking, shopping, cleaning.
Support people with budgeting and managing a tenancy.
Support people with correspondence and bills.
Support you to organising repairs to your home.
Liaison with landlords and support with housing issues.
Supporting people to get and about to develop friendships, preventing isolation and loneliness.
Supporting people to attend appointments.
Reassurance and Emotional support, promote self confidence.
Maintain quality of life and avoid or delay the need for residential or NHS care.
---
What support will be offered:
Support will be offered for medium to long term until outcomes are achieved and people will 'float off' the service as and when support no longer required and outcomes have been achieved.
Support will be offered on an individual face to face basis, or small group sessions. Support will be a minimum of one hour per week and may be done face to face or by telephone or digital support (ie Zoom).
---
Who can use our service:
You must live within County Durham in their own home (ie not residential or nursing care homes).
Be 18 years or older.
People who have a mental Health needs, and may have a secondary support needs for example Learning disability, Autism, physical disability , sensory support needs, substance misuse issues.
Access to the service will not be restricted to people who are already in contact with mental health professionals.
---
Referrals
Can be made by anyone through the Alliance using the referral methods. There may be a waiting list but we will prioritise this people whose needs are greatest or signpost you to somebody else who could help.