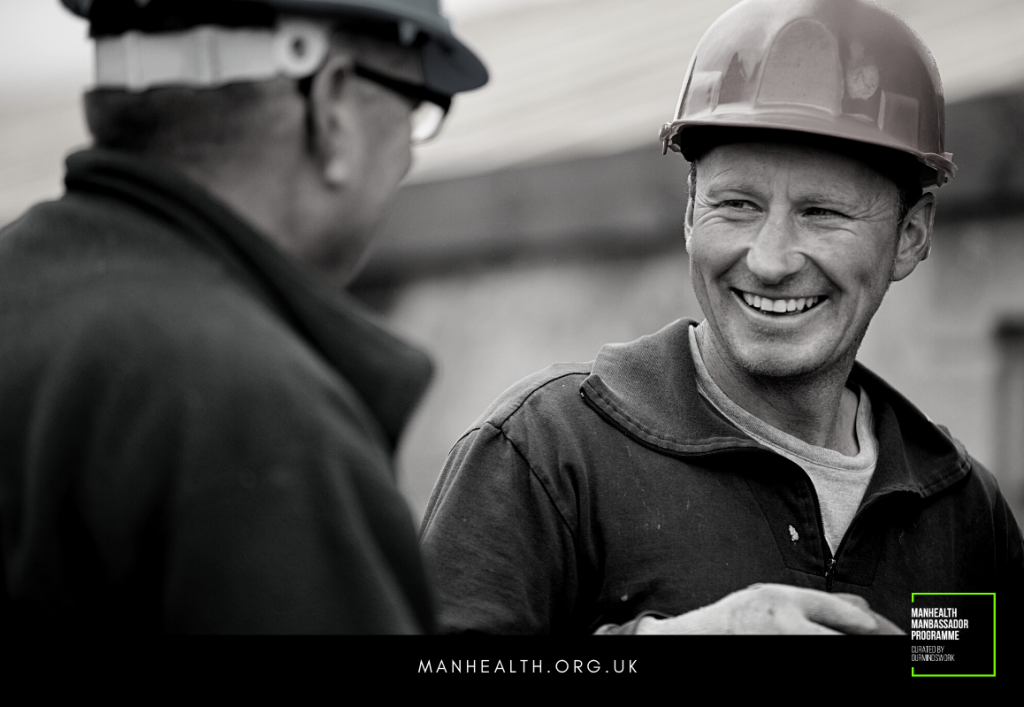 ManHealth is a Community Interest Company based in County Durham providing peer to peer support for men who need a listening ear.
www.manhealth.org.uk
ManHealth are the only voluntary sector organisation using a proactive approach to address the issue of male suicide. ManHealth provide free peer support groups across County Durham, Tyne and Wear and Northumberland for men with depression and other mental health conditions. We know that the intense emotional pain you can experience when you are struggling can distort your thinking so it becomes harder to see possible solutions to problems, or to connect with those who can offer support. Suicide might seem like the only way to make the pain stop. We also know that peer support offered by someone who has a lived experience of mental ill health can help men.
---
In 2022 ManHealth supported over 4000 men and provided over 8000 hours of free peer support.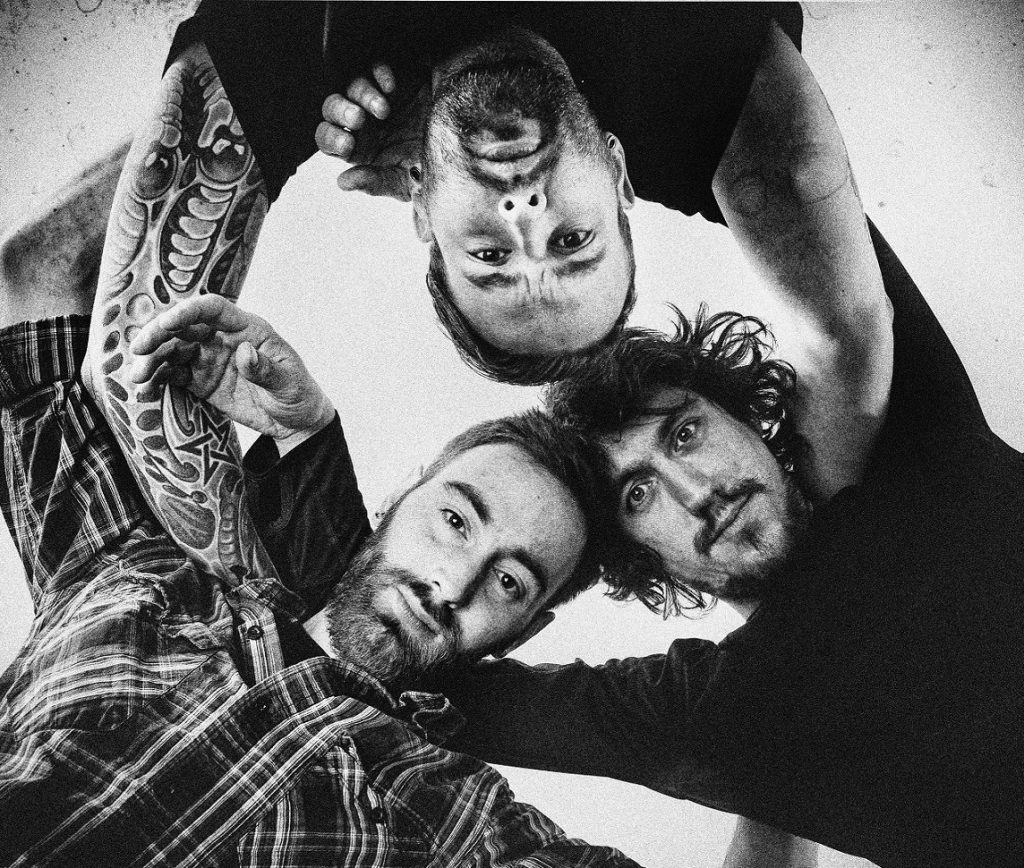 ---
ManHealth provides weekly ongoing peer support services to men suffering with mental ill health. With peer support groups spread across the North East of England, our sessions are led by men with lived experience and provide hugely valued weekly respite and a safe place for men to discuss how they feel.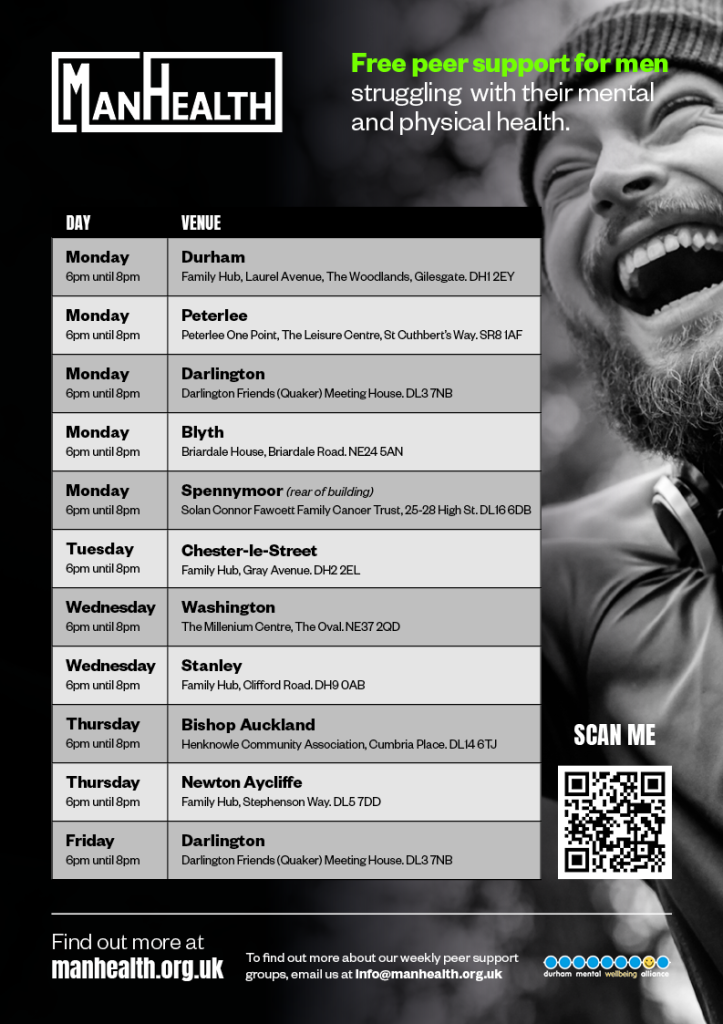 ---
With an ethos of sharing and education, our groups enable peer to peer empathy, an experienced ear and most importantly, friends that have walked the walk of mental ill health.
---
ManHealth know we cannot fix people's problems we cannot know what is right for our men. We endeavour to empower our men to do a great deal of self-healing. Our relationship with our men is focused on congruence, empathy and an unconditional positive regard. The model we use encourages them to move forward, set new goals, do things and develop relationships that give their lives meaning.
---
To find out more visit our website www.manhealth.org.uk